The Wedding Dress Box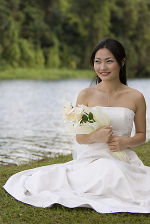 The Memories and Nostalgia Collection Wedding Dress Box will help protect your beautiful and most treasured wedding dress from inevitable damage and decay over time.

The Wedding Dress Storage Box is made in the UK from a special Archival and Acid Free Board material that is used in all our conservation products.

This is the same material that we supply to many of the UK's leading museums and Archives and It has been extensively and rigorously tested to meet UK and international conservation standards.
Things to check when buying your Wedding Dress Box
Available in 3 different sizes to suit all dresses.

Prices from only £26.96 inc VAT and delivery
See Details and prices for our range of Wedding Dress Boxes
The Wedding Dress Box will help you keep your Wedding dress professionally stored and safe from permanent damage, for generations as long as it stored carefully. Leading British museums and archives have recognised the need to use the highest quality, acid-free storage boxes for decades, which is why they use exactly the same materials from exactly the same company – I. Waterman (Box Makers) Ltd, makers of fine boxes since 1897.
Caring For Your Wedding Dress
For some excellent tips on storing your precious wedding dress see these article:-
* The Wedding Dress Box collection meets international standards: ISO 9706: 1994 (Paper for Documents – Requirements for Permanence); ISO 14523: 1999 (Photographic Activity Test for enclosure materials) or Technical Association of the Pulp and Paper Industry T509 and T529 (surface pH measurement of paper).
Special Offer Save £15 when you buy the
Wedding Box plus the Large Wedding Dress Box