Genealogy
How to research your family tree.
If you are considering starting to research your family's history you might be wondering just how and where you begin. Take a look at the following helpful tips that help give you a direction to begin with.
Begin with current knowledge.
Start today in your home with the knowledge that you have. Include the full names and dates of birth of your immediate family. You might have copies of birth, marriage or death certificates, which will help you to trace your family tree back further. If, for example, you have the birth certificate of one of your parents, it will give you the maiden name of his or her mother too. Itís not a problem if you don't have copies of these documents - you can order them - you can find out how in our topic
Births, Marriages and Deaths.
Ask some of your family to help fill in some gaps
Talk to your family. Maybe one of your relatives has already done a family tree or genealogical research before. Talk to some of the family elders and ask specifically about some of their memories. This will be both interesting and informative .It might be useful to prepare questions that you wish to ask and it may be nice to record your conversation. Certainly take notes during your talk and share any new information you discover with your relatives, this might spark off more memories and more paths to follow. Use old family photographs, letters, diaries or a family bible as prompts and these items may also give you clues to the past.
Keeping your own records
Prepare to properly document your discoveries. You will need record sheets to complete and you can store your certificates, photocopies and letters in the Family History box. You may decide to chart a family tree or get the help from a computer or using the Internet
Searching for Records
It is truly extraordinary how much information is available about you and youíre your ancestors. Donít be shocked by the number of records available and donít be worried about visiting a record office. Some records are available on the web but in the end you will need to visit a record office, library or family history centre where you can view copies of the records on microfilm or fiche.
You can access all sort of official record such as certificates of birth, marriage or death, census returns, military records, tax records and probate records (wills).
Life Events
One of the key places to search for records is where you know that they exist. Clearly Births, marriages and deaths are a good place to start. These records only started being recorded by the government in the late 1830s - this is known as civil registration.
Using the Internet
As you are on this website you are clearly using the Internet to help you with your family history. The Internet provides the most amazing array of sites and organisation that can help you discover your familyís history either directly or indirectly. Please take a look at the guide using the internet for genealogical research. It includes useful links, tips to help you and advice on pitfalls to avoid.
Help is at hand
There are many organisation that can help you with your Family History research .You can join a local family history society and sign-up to email mailing lists on the family history topics that interest you. Usually, you can join
a society or list in the area where you live and/or the area where your research interests are (even if you live 1000s of miles away).
For a list of Family History Societies go to the Federation of Family History Societies' website www.ffhs.org.uk. Scotland has a separate organisation, the Scottish Association of Family History Societies www.safhs.org.uk. You might also want to join the Society of Genealogists www.sog.org.uk. For useful mailing lists see http://lists.rootsweb.com
Specialist Researchers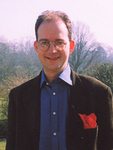 Anthony Adolph is one of Britainís leading professional genealogists, most recently seen on television as the resident genealogist for Living TVís Antiques Ghostshow and tracing the family trees of Fern Britton and Philip Schofield for ITVís This Morning.
He can be contacted for advice or a quote for professional research via www.anthonyadolph.co.uk
or at
123 Victor Road, London, SE20 7JT
(0208 806 8607).

Dr Nick Barratt obtained a PhD in history from King's College London in 1996, editing the 1225 Exchequer pipe roll and several Exchequer receipt rolls from the 1220s when the National Archives: Public Record Office maintained a site at Chancery Lane. On joining the National Archives: Public Record Office at Kew later the same year as a reader adviser.
Nick started work in television whilst working at the BBC as a specialist archive researcher for a number of programmes. His valuable links to the largest archival institutions in the country and expertise helped lay the foundation of the network he has in place today. This network allows Nick and his team of researchers to effectively complete projects in any archive across the country.
Nick has spent time teaching subjects including the future of academic research. He continues to teach and lecture. To find out if there is a talk near you, visit speaking engagements.
As well as working as a presenter, Nick is a prolific reviewer and commentator on all aspects of history, notably family history. He has worked with a variety of companies, celebrities and TV presenters often compiling their family history. From Richard Bacon to Richard Hammond, Victoria Beckham to Catherine Zeta Jones, Nickís research has been used for all features of publicity.
In 2000, Nick founded SRA (Sticks Research Agency) and currently he is the CEO.
Dr Nick Barratt obtained a PhD in history from King's College London in 1996, and in the same year began working for the Public Records Office (later TNA) before moving to the BBC as in-house specialist researcher. In 2000, Nick established Sticks Research Agency (SRA), Nick is founder and CEO of SRA. Major projects undertaken include the research for the first three series of BBCís flagship genealogy programme Who Do You Think You Are, with series four in production. Nick has also researched and presented the recent series Hidden House Histories for the History Channel and So You Think Youíre Royal (Sky One). He has also made numerous TV appearances, acting as an informal spokesperson for history, and genealogy. (BBC Breakfast News, This Morning, GMTV among others.) He has also appeared on TV as the 'document expert' on House Detectives, and co-presented BBC2ís Open University programme History Mysteries.Nick has provided research for the BAFTA nominated Seven Wonders of the Industrial World (BBC2); as well as One Foot in the Past (BBC2), Invasion (BBC2), Not Forgotten (C4) and You Don't Know You're Born (ITV1). Nick has his own weekly column in the Daily Telegraph called The Family Detective and has published several books, including Tracing the History of Your House (TNA, 2nd ed, 2006), The Family Detective (2006) and Who Do You Think You Are 2 (2005) and 3(2006) to accompany the TV series two and three.
e-mail: admin@sra-uk.com
Useful Family History Sites