The Memories and Nostalgia Collection
Preserve your memorabilia and precious documents with Acid Free archive storage boxes and materials used by Britain's leading museums and archives.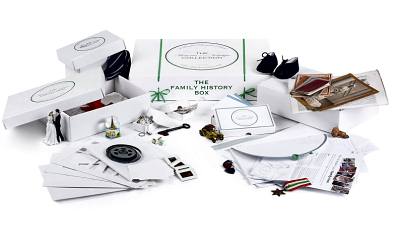 Everything you need to keep your precious memories safe for future generations.
All items in our "Acid Free" Memories & Nostalgia Collection are manufactured to recognised archival quality standards and have been independently tested(*). They are used by some of the country's leading Archives and Museums for general storage and preservation.
For decades, leading museums, record keepers and archives in Britain have recognised the need for professional, acid-free storage boxes and papers, which is why they choose I. Waterman (Box Makers) Ltd. to supply them with the finest in archive-quality storage.

Watermans, which has been making specialist packing materials since 1897, is now producing the same high-quality, acid-free products for non-professionals – the Memories and Nostalgia Collection.

The Collection is a unique range of archive-grade products that have been developed and tested to the international standards demanded by professional archivists(*) but with domestic needs and budgets in mind.
Acid Free Board.
The board that we use is classified as "Acid Free" as defined by the T.A.P.P.I. Standard Test T509/T529 and is manufactured from paper that conforms to ISO 9706. The material has also passed the (PAT) Photographic Activity Test.(**)

- See more about Acid Free
Durability
The Memories & Nostalgia Collections Boxes are manufactured from an extremely strong grade of corrugated board that will ensure the physical protection of your memorabilia. The construction and design of the box, together with the strength of the board are essential factors for long term care and safe storage. The corrugated board also contributes to good thermal properties for the boxes.
Eco Friendly
We are an environmentally aware company therefore the papers used in all the boxes are sourced from Europe's managed forests and are fully recyclable. All of the materials used are completely safe to handle.
Click here for details of the
* Tested at The British Museum and
The University of Manchester Institute of Science and Technology
** Tested at The Image Permanence Institute