The Wedding Box
Safely store and preserve all those irreplaceable mementoes from the precious wedding day. Makes a great wedding gift.
What is included in the Wedding Box Pack?
This pack contains 5 Acid Free * Storage Boxes and much more.
Outer box, 450x325x90mm
Fits A3-size papers. You could your wedding scrapbook or a photo album.

Flip-top box, 315x220x85mm
A4 size box perfect for congratulations cards, certificates, invitations, special cards and collectables.

Medium box, 290x205x85mm
For mementoes, keepsakes, cards, home-shot DVDs and so on.

Tall box, 165x125x127mm
The right size for standard photographs, tapes and other easily-mislaid items.

Little boxes, (2) 60x50x23mm
To prevent small items getting lost and forgotten.

Archive tissue paper

Document folder containing:

How it all began
The Wedding Day
Wedding Certificate
Honeymoon / Anniversary
Invited Guests and Gifts
Family Record sheets
Diary Sheets
Notes and Memo

Photo mounts, Box name cards, Ribbons
New - Click here to see detailed videos of the of the box and its contents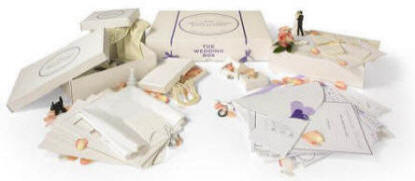 Document Folder Contents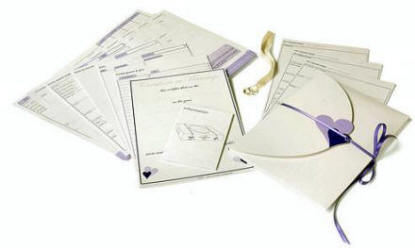 Click here to buy The Wedding Box in our online secure store
Also see our Wedding Dress Storage Box
Special Offer Save £15 when you buy the
Wedding Box plus the Large Wedding Dress Box
* The Wedding Box collection meets international standards: ISO 9706: 1994 (Paper for Documents – Requirements for Permanence); ISO 14523: 1999 (Photographic Activity Test for enclosure materials) or Technical Association of the Pulp and Paper Industry T509 and T529 (surface pH measurement of paper).